Magical adventures set in Nigeria and drawing from the rich Yoruba mythology. 
For children and young-at-heart adults.
Simi is sent to her grandmother in a remote village and is determined to unravel an old family secret. Her adventure begins when she discovers a forbidden lake and finds herself sinking into quicksands.
see more…
Two friends, an abandoned haunted house,  a promise
… and a terrifying discovery that threatens to ruin everything.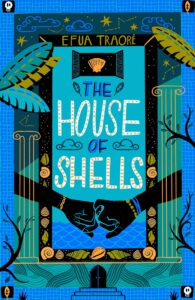 12-year-old Jomi runs off to Lagos with his pet bushbaby, in search of his mum and his destiny. But he has no clue where to begin his search and Lagos is not the city of dreams he thought it would be…