Summary
Kuki refuses to believe in the curse of the Abiku. Her destiny is not to die young! Her biggest problem right now is moving house and fitting in at her new school.
One evening while exploring, Kuki spies a driveway lined with giant palm trees. It leads to an abandoned beach house of shadows and scattered sea shells. And in the fading light, she meets a girl called Enilo. They become friends – the best of friends. Until Kuki makes a terrifying discovery …
A magic realist adventure set in Nigeria and drawing from rich Yoruba mythology, for children aged 9+ and young-at-heart adults. A story about the power of female friendship over fear and superstition.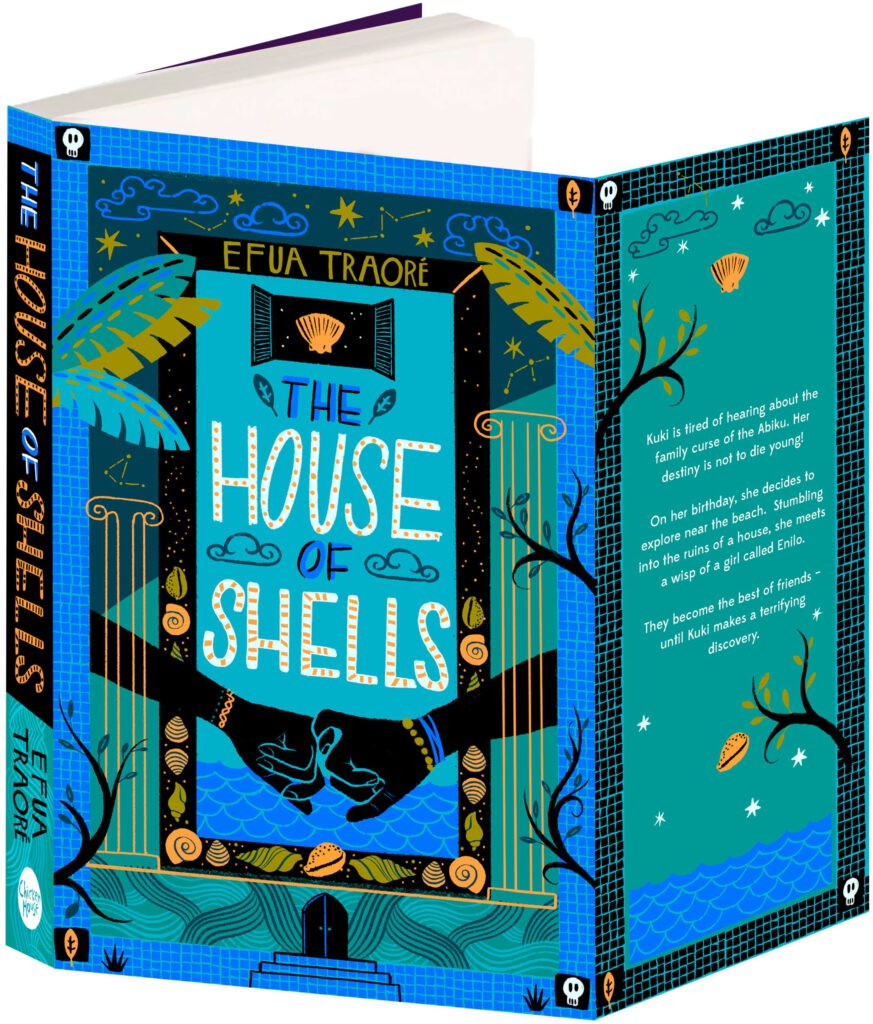 Praise for The House of Shells
'Traoré, a masterful storyteller.' Charlotte Eyre (The Bookseller)
The House of Shells has been selected as "One to Watch" by The Bookseller
Order links
This novel will be released on July 7, 2022.
Pre-order at your favourite bookseller. For example:
For the lovely book cover design & illustrations for The House of Shells I thank Studio H, Helen Crawford-White