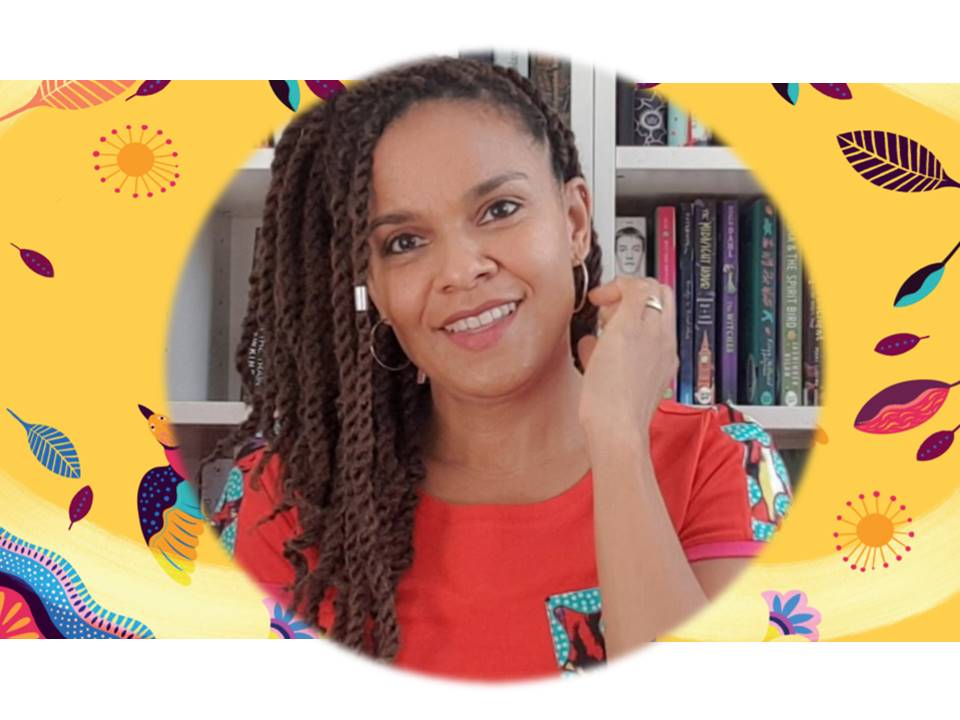 I am a Nigerian-German author and I write books, short stories and songs in English and German. I grew up in a small town in Nigeria where I had a never boring and adventurous childhood. As a kid already, my head was always bubbling with little stories.
At the age of 18, I moved to Europe, where I studied business administration in Germany and France. After working for some years as a very busy consultant in market research I became a mum and that's when – between cuddling kids and singing lullabies – my mind began to wander. To my surprise my head, which until then had been occupied with market data and statistics, began to fill back up with stories. I was a child again back in Nigeria running barefoot, searching for adventure or sitting absent-mindedly in a mango tree, hands dripping with sticky sweetness and imagining the most exciting things. I found the long-forgotten storyteller in me and my fingers suddenly began itching to write.
And I am sooo happy I discovered writing. It's the late-discovered love of my life and I cannot imagine a life without it anymore (I know this sounds dramatic – sorry 🙂).
I even seem to be good at it because I have won some quite amazing prizes that have spurred me on.
My dream is to fill up this site (and the world – haha) with many more books that hopefully will move readers out there in some way. I wrote my first book Children of the Quicksands for my daughters because I wanted to share my childhood adventures with them. I couldn't find children's books set in Nigeria that told fun, adventure or magical stories and I had difficulties finding any books with black or brown characters at all. So I just wrote the book I was looking for! I hope many more kids like mine will see themselves reflected in my books and that others will be excited to go on adventures to Nigeria or wherever else my stories lead them.
If you are wondering where I live and what else I do: I live in Munich not far from the beautiful Alps and apart from writing, I love singing, making music with my family (we are a very musical bunch 🙂) and riding my bicycle out of town into wider, open spaces in nature. I also love dancing/listening to afrobeats, travelling, discovering new places and people and trying out new foods.
Oh! and if by chance you were wondering about my name – Efua is an Esan name (ethnic group in south-west Nigeria) and means light! I love that. And it fits perfectly to me because I absolutely thrive in warm, bright, sunshiny places and I am definitely an outdoor person. In summer you will often find me in a park scribbling away or reading!
Follow me