12-year-old Jomi runs off to Lagos with his pet bushbaby, in search of his mum and his destiny. But he has no clue where to begin his search and Lagos is not the city of dreams he thought it would be…
Jomi's mum left him to find their destiny in Lagos, the city of dreams. Now, Jomi and his friendly bush baby follow her to the city, where their only starting place is a TV dance competition his mum used to love.
Lagos is no place for a boy and a bush baby – but things start to look up when Jomi meets a crew of street kids. Together, they come up with a plan: a one-chance dance.
If they can get on that TV show, then maybe Jomi's mum will see him and they can find their destiny together…
A brand new novel full of joy and wonder. A contemporary adventure of destiny, friendship and dance set in the vibrant city of Lagos, Nigeria Jomi hopes to find his missing mum by dancing on a TV talent show in a story which offers emotional pull and a lot of fun!
Praise for One Chance Dance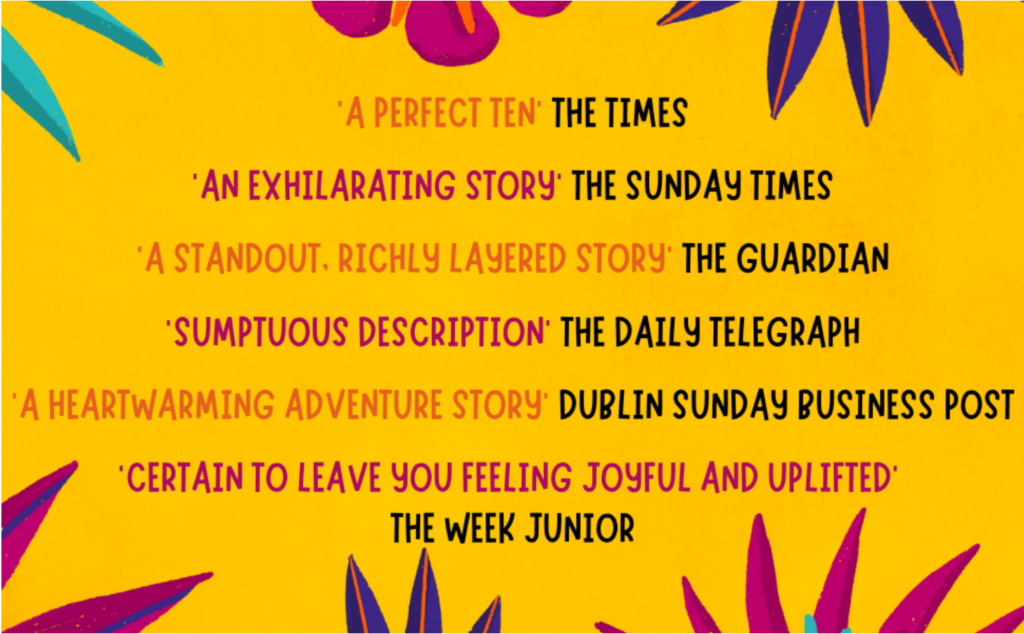 'A perfect ten'
The Times
'An exhilarating story'
The Sunday Times
'A standout, richly layered story'
The Guardian
'Sumptuous description' 
The Daily Telegraph
'A heartwarming adventure story' 
Dublin Sunday Business
'Certain to leave you feeling joyful and uplifted'
The Week Junior
Available at your favourite bookseller. For example:
For the audio book click here: